Skincare starts with ingredients: Green Tea
Everyone knows that drinking green tea is very healthy. But did you also know that green tea extracts are a super ingredient for your skin. In this blog we explain what green tea does to your skin and what you should pay attention to if you add green tea to your skincare routine.
WHAT DOES GREEN TEA DO?
Green tea contains antioxidants that have an anti-inflammatory function. Therefor green tea products are very suitable for people with sensitive, irritated or acne prone skin. In addition, green tea works preventively against skin ratio. This is because it prevents skin damage after exposure to the sun. The sun is the biggest enemy of your skin and the cause of an (accelerated) skin aging process.
WHAT SHOULD YOU PAY ATTENTION TO WNEN ADDING GREEN TEA TO YOUR ROUTINE?
Green tea is only a super ingredient if there are enough extracts in your skincare product. Consult the ingredient list of your product for this. Green tea extracts can range from 0 to 98%. The higher the percentage, the better it has on your skin.

Incidentally, you will not find the name "green tea" in an ingredients list. This is because the skin care uses INCI (International Naming of Cosmetic Ingredients). The INCI for green tea is Camellia sinensis leaf extract.
INNISFREE: GREEN TEA
The popular k-beauty brand Innisfree has even developed an entire Green Tea line. Their bestselling
Green Tea Seed Essence-in-Lotion
contains 69.86% green tea extracts and their
Green Tea Seed Serum
even contains 77.99% green tea extracts. Use the tag green tea to find all green tea products in our shop!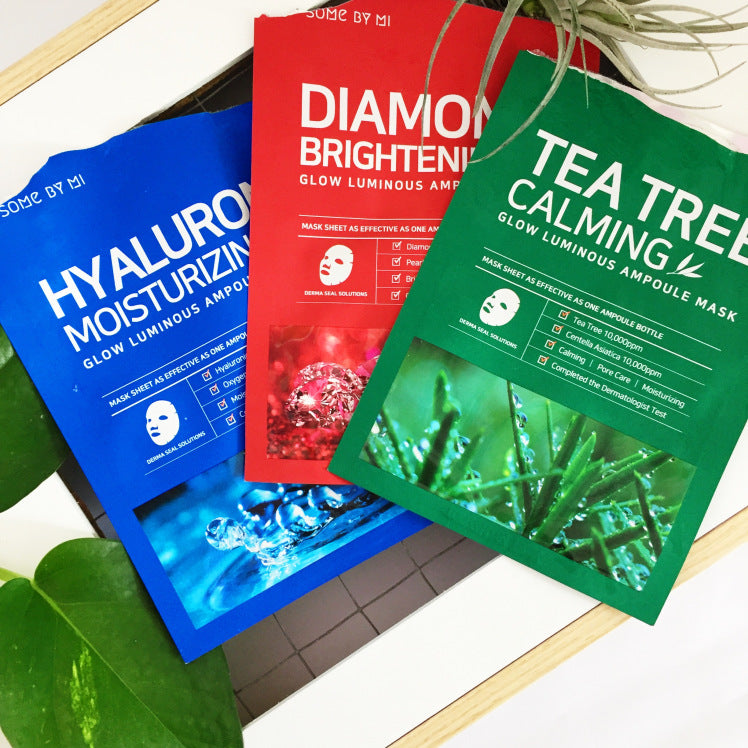 Why is a Sheet Mask so popular?
A Sheet Mask: who doesn't know it? This mask is perfect when you have stressful days, have not been able to sleep well or your skin is dehydrated. With a sheet mask you immediately give your skin a...
Read more