Why is a Sheet Mask so popular?
A Sheet Mask: who doesn't know it? This mask is perfect when you have stressful days, have not been able to sleep well or your skin is dehydrated. With a sheet mask you immediately give your skin a boost. We give you 5 reasons why you should (continue to) use it.
# 1 INTENSE HYDRATION
A sheet mask is specially designed to give your skin intense hydration, or to provide your skin with moisture. If you have worked or been outside all day, your skin is often dehydrated in the evening. In this case, your skin can certainly use a boost of hydration.
# 2 FOR EVERY SKIN TYPE
There are so many different types of sheet masks and each mask focuses on a specific skin need. Do you have dry or oily skin? Or more sensitive or combination skin? A sheet mask has been created for everyone.
# 3 FAST AND EASY
No more hassle with tubes or jars. You put a sheet mask on your face for 20 minutes, then you take it off your face and you're done. One tip: don't wash your face! Gently massage the remaining serum into your skin.
# 4 A NATURAL SKIN
Your skin absorbs all the important ingredients of a sheet mask. Most natural ingredients help strengthen your skin barrier. Your skin is then better protected against external damage and therefore your skin will look dull less quickly.
# 5 EASY TO TAKE WITH YOU
A Sheet Mask is individually packaged in a handy format. You can take it anywhere and fits in almost any bag. Grab your moment of intense hydration on the plane (where the air conditioning dries out your skin) or on vacation after a long day of shopping.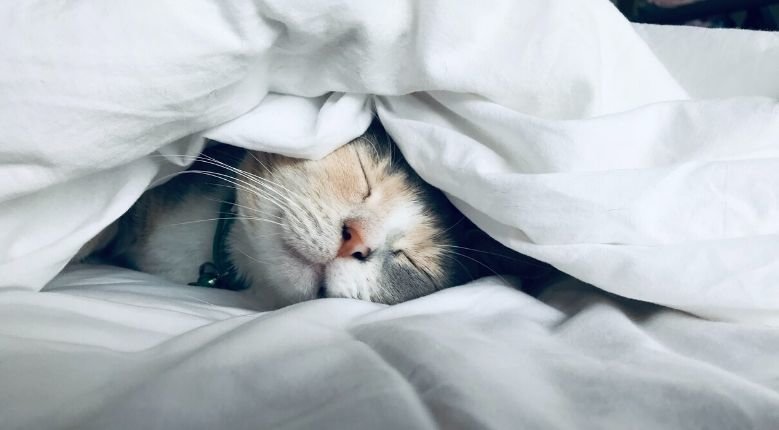 What happens to your skin when you sleep?
A good night's sleep is very important for your skin. The word 'beauty sleep' doesn't just come out of the blue, but really means something. If you sleep too little, your skin can suffer! WHAT DOES...
Read more