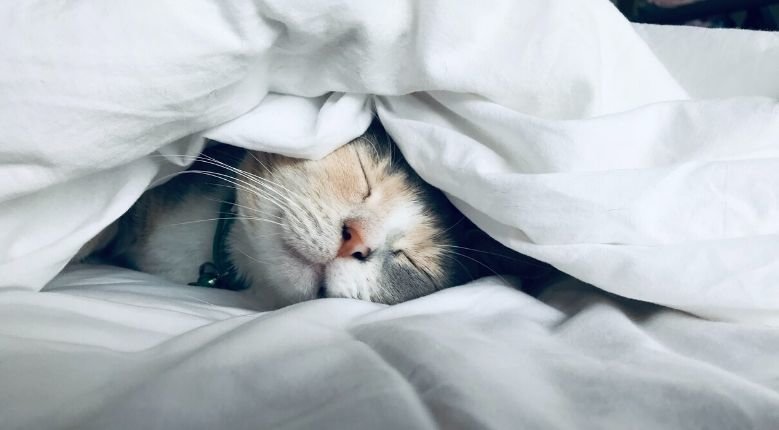 What happens to your skin when you sleep?
A good night's sleep is very important for your skin. The word 'beauty sleep' doesn't just come out of the blue, but really means something. If you sleep too little, your skin can suffer!
WHAT DOES SLEEP DEFICIENCY DO TO YOUR SKIN?
Scientific research has been conducted into the question of what sleep deprivation does to your skin. If you don't get much sleep for a long period of time, you may be more prone to acne, puffy eyes, dark circles, dull skin, wrinkles and fine lines. This sounds like the skin problems you absolutely don't want to have.
Below we discuss the most common sleep deprivation problems.
Acne
When you sleep too little, it can cause stress. Stress increases cortisol (stress hormone) in your body. Cortisol in turn increases the chance of getting pimples.
Dull skin
In addition, cortisol influences the production of hyaluronic acid, which is necessary to keep the skin hydrated. Your skin then becomes even more moisturised because cortisol damages the protective layer of your skin. Your skin becomes dull, dry and can become irritated, inflamed or red.
Wrinkles
If you produce more cortisol, you produce less collagen at the same time. Collagen is one of the most important components of your skin. Collagen ensures that your skin remains elastic. If you produce less collagen, your skin will become less soupy and firm and will age prematurely.
HYDRATION AND HYDRATION
Your skin recovers at night and produces hyaluronic acid and collagen, for example. You can help your skin by taking good care of your skin before and during sleep. It is not important to use good skin care, but also to get enough sleep. When it comes to good skin care, the focus should be on hydration of your skin.

In short, a good night's sleep is just as important as good skin care. Tip: use Laneige Water Sleeping Mask to moisturize your skin during sleep.
Why is a Sheet Mask so popular?
A Sheet Mask: who doesn't know it? This mask is perfect when you have stressful days, have not been able to sleep well or your skin is dehydrated. With a sheet mask you immediately give your skin a...
Read more