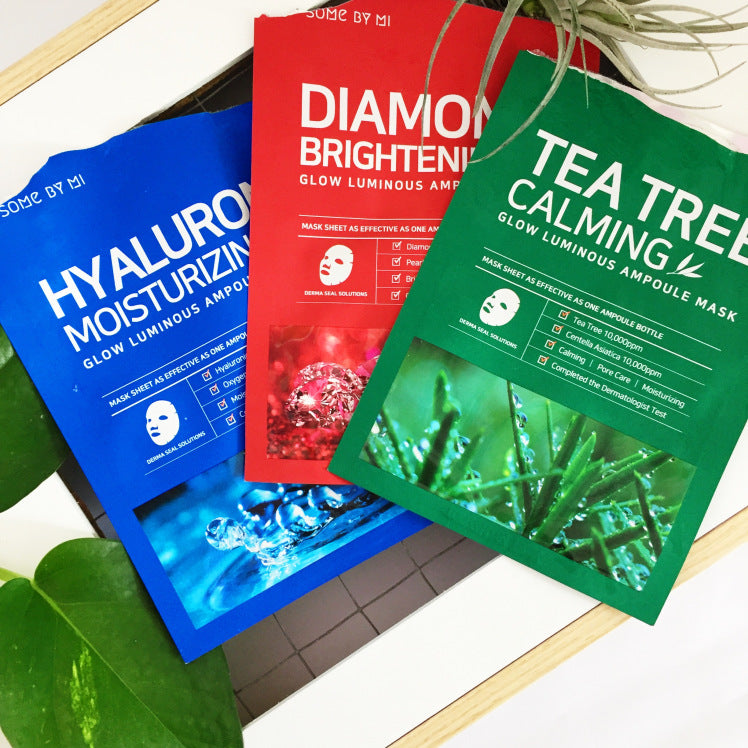 Skincare starts with ingredients: Hyaluronic Acid
Every skincare ingredient has its moment of fame. And that is now Hyaluronic Acid. You can often find this ingredient in popular sheet masks, serums and moisturizers today. But is it actually more of a hype or is it really effective for your skin? We explain what Hyaluronic Acid is, what it does and why you should add it to your skincare routine.

WHAT IS HYALURONIC ACID?
Everyone naturally has Hyaluronic Acid in their skin. It is located in the top layer of your skin, the epidermis, among other things. It has a unique structure that allows it to retain water molecules and moisturize the skin. It works just like a sponge. One molecule can hold up to 1000 times its own weight in water. In addition, it is also linked to collagen, which promotes skin elasticity.
WHAT DOES HYALURONIC ACID DO?
It has been scientifically proven that Hyaluronic Acid can provide the skin with a lot of moisture. It reduces the symptoms of dry skin, fine lines and wrinkles. It also strengthens the protective layer of your skin. Hyaluronic Acid provides antioxidant protection against free radical damage and soothes your skin.
WHY SHOULD YOU ADD HYALURONIC ACID TO YOUR ROUTINE?
As you get older, your body produces less Hyaluronic Acid. This will make your skin softer and make the fine lines and wrinkles on your skin more visible. Hyaluronic Acid can slow the effects of aging, leaving your skin looking smoother, younger and fuller.

The light texture of Hyaluronic Acid is suitable for both dry and oily skin. It is so mild that it is also suitable for sensitive skin. Beauty advice: use Hyaluronic Acid in combination with a sun care for maximum protection against the harmful effects of exposure to UV rays.

IN SHORT, Hyaluronic Acid is really effective for your skin! Use the tag "hyaluronic acid" in the search bar and immediately see which of our products have Hyaluronic Acid as a miracle ingredient.